Investment Design
FCP has built a unique capital structuring solution to merge underserved communities in need of fiber to the home broadband with private investment dollars.
Community Collaboration
FCP seeks underserved communities in need. Once found, our private capital coupled with the operational expertise of our Partners provides turnkey fiber to the home solutions.
Analyze. Fund. Build
FCP works closely with our partner businesses to analyze and design each build. Once agreement is reached amongst all parties, funding is released and building commences.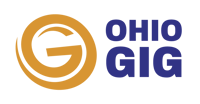 OUR COMMUNITY INVESTMENTS



Experienced Managers
The Management team at FCP has more than 20 years combined experience designing, building and managing capital structuring solutions in various alternative markets. Creating a world class investment opportunity whilst driving change in communities otherwise ignored by large internet providers is at the core of what we do.
Operational Expertise
FCP is partnered with Ohio Gig LLC and its world class executive group. The team at Ohio Gig has built Fiber to the home solutions for over 40 communities countrywide and brings with it the expertise to design and deploy global best internet solutions efficiently and with a determined focus on creating an unmatched customer experience.
Patient Capital
FCP is owned and operated by members of an Ohio based family office whose focus revolves around community impact investment. With a patient capital approach, FCP seeks to serve the communities for years to come while also understanding the Investment parameters of its like-minded Investors.
Impact Investing
FCP believes that a global best connectivity solution represents an unmatched impact investment for communities and investors alike. Communities will have an unmatched ability to leverage the power of ultra high speed internet while investors will yield the benefit of strong returns on the use of their capital.